It's All About
Authentic Food
We invite you to
Experience
our professional catering solutions
7 Spices works with top companies in Gurgaon, delivering office buffet lunch, snacks and dinner. Our buffet service can be customised to meet our client's specific needs. Our menu is thoughtfully crafted to include a wide variety of food offerings for each day of the week so that there is always something new to look forward to.
Our food preparation and recipes will never make you miss home food while you are at work. All meals provide balanced nutrition and contain healthy levels of protein, carbohydrates, fats and other nutrients.
Office lunch doesn't need to be boring, 7 Spices offers Indian, Oriental, South Indian, Street Food and Continental cuisines for corporate buffet.
If your company currently doesn't offer buffet, contact us for delivery of packed meals at your workplace. Our packed meals are sealed in disposable trays, eliminating the hassle for additional crockery or cutlery. Just peel open, savour the food and dispose the packaging responsibly.
Our event catering service offers you custom menu options for any type of event. We bring you the most lavish and delicious cuisines to satisfy your desire to indulge. Contact us to inquire about catering services.
Packed Meals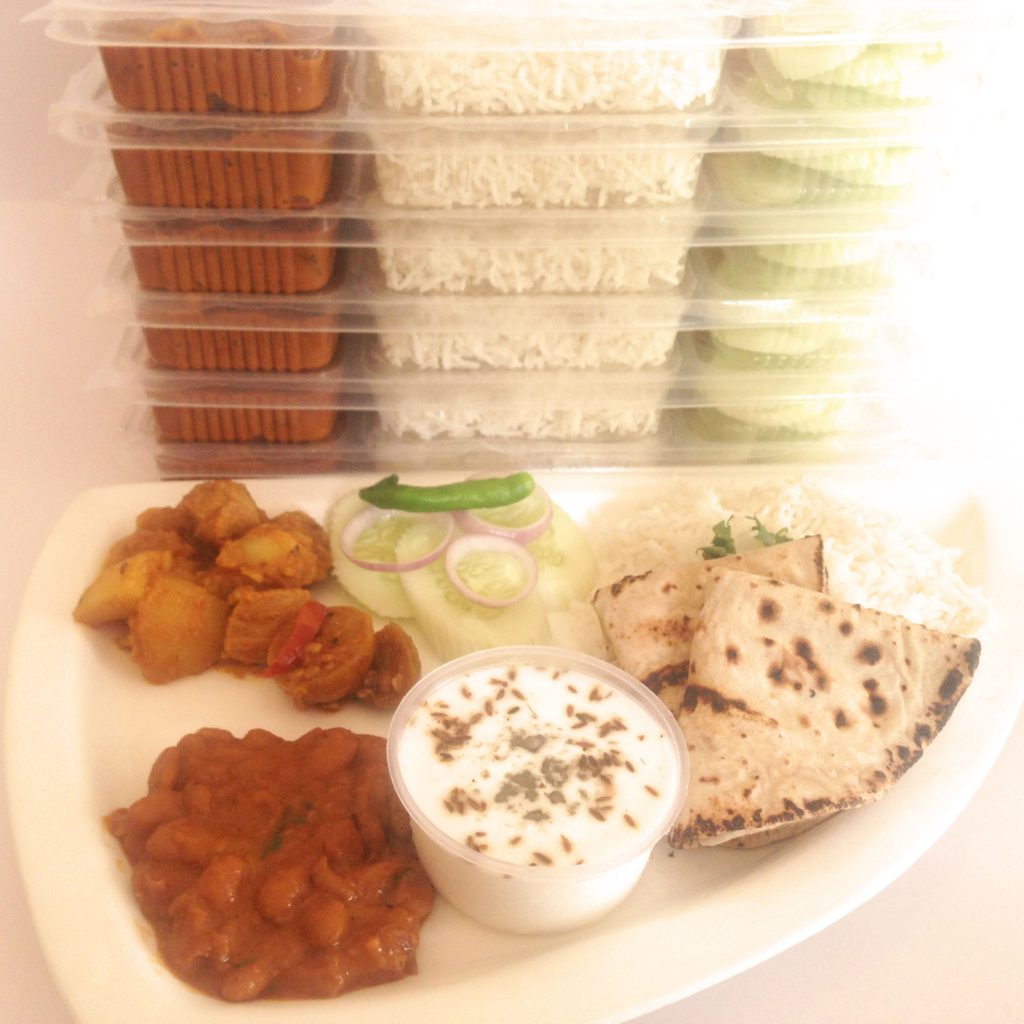 Healthy, wholesome and freshly prepared.
Our 'packed home cooked' styled food offer convenient, and nourishing meals.
Experience home away home!
Enquire Now!
+91 9818705788
+91 9871622279